Posts for tag: yellow nails
You can't beat our KSL deal! Click Here to purchase!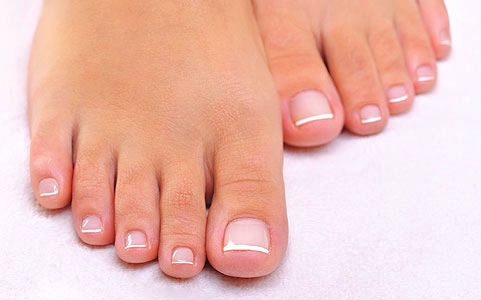 Foot and Ankle Specialists of Utah
1551 S. Renaissance Towne Dr. Ste. 370
Bountiful, UT 84010
(801)-292-4425

11762 S. State Street
Suite 360
Draper Utah 84020
(801)-566-7297
Value $325 | Discount 48%
Details
We are proud to be the first medical office in Utah to offer a state-of-the–art laser treatment for fungal nail infections using the Q-Clear Laser System which is approved by the FDA for the treatment of Onychomycosis. The procedure is typically pain free and is conveniently performed in our office. The procedure is safe and you can return to normal activity immediately following the treatment.

The FDA-approved Q-Clear laser system fries fungal growth in the nail bed with minimal discomfort and no damage to the nail itself. The neutralized fungus disappears gradually as the nail grows out at its natural rate.

With a trio of podiatric doctors at the helm, Foot and Ankle Specialists of Utah covers a wide range of foot complaints. All three physicians completed their residencies in reconstructive foot and ankle surgery, laying a firm foundation beneath their independent areas of expertise: Plantar fasciitis, sprains, and shin splints receive expert treatment from Dr. Ryan Anderson, who specializes in sports medicine and chronic foot pain. Dr. Matthew Neuhaus and Dr. Bryan Seagle, meanwhile, specialize in the foot conditions that commonly arise in diabetic patients, treating foot ulcers and Charcot foot with custom-molded casts.

We will give you the results you deserve! Call today!
Offer includes:
Half Off Laser Nail Procedure for Toenail Fungus
First to have Q-Clear Laser, which is the most effective tool against toenail fungus
Restrictions
Valid only for feet
Limit 1 per person
Treatments must be used by the same person
Purchased voucher is valid starting July 31, 2012
Purchased voucher expires on November 1, 2012
Fulfillment
Call the Foot and Ankle Specialists of Utah to schedule your appointment, be sure to mention your voucher.
Bountiful 801-292-4425

We are so excited to be one of the first in Utah to offer the Q- Clear laser treatment for toenail fungus! This is the newest treatment method available for toenail fungus and studies are showing impressive results. These studies are showing that the laser treatment is about 80% effective whereas topical and oral treatment methods cap at 50% effective for treating toenail fungus. There are many types of lasers available, but our office uses the Q-Clear laser. We also offer many over-the-counter products like Dr.'s Remedy nail polish to help prevent toenail fungus from recurring.
We've designed a website specifically dedicated to toenail fungus and treatment methods. To check this out, visit www.saltlakenailfungus.com. To schedule an appointment, call us at (801) 292-4425 or (801) 566-7297.
Click here to contact us.
Cccliclick cc t n n nnnnn aappointmne
Click Here to take advantage of this great offer!